The Spring and Summer months are rolling in and that only means one thing…the need for an outdoor space to host a party.stat!  Like most, I focus on the inside of my home far more than the outside.  But creating an outdoor space to relax, enjoy the sun, garden or sit by a fire is something I have always desired for my own home.  I have realized something in my search for inspiration…I have commitment issues.  I. WANT. IT. ALL.  [who doesn't]…I want a cool deck space with chic modern lounge furniture, a pool, a cabana, a garden space to grow my own yummies, but then I want a moody space with lots of cool ambient lighting and lanterns, a place for kiddos to play and while we are at it, a chef's kitchen, hey, why not right?  Take a look at these amazing outdoor lounge images I have pulled…in no particular order…
What do you long for in your dream outdoor space?
The following two tabs change content below.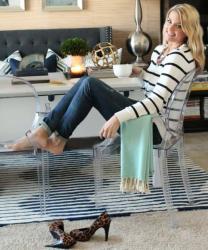 Wow time flies!! 12 YEARS!! My team and I are so thankful and grateful to all of our clients, industry partners, family, friends and fans. Cure Design Group has been like living a dream…a dream that was developed to live out my passion and inspiration through my own firm. Creating a way for designers to be creative and supported, a way for me to raise my girls and have work/life balance. I think this is something every Boss Babe wants right? Prior to CDG's inception, I had spent 10+ years in upper management of the Fashion and Interior Design Industry. With a passion in marketing, merchandising and design, my diverse background led me into designing and creating this Interior Design Firm. With my education and experience in the industry, I am able to support my design staff and you as the client through the design and special order process to ensure the best possible experience. I am passionate about my people, my team and our clients. It is my personal mission to provide a fun and interactive environment and I will do my best to uphold your personal standards for excellence.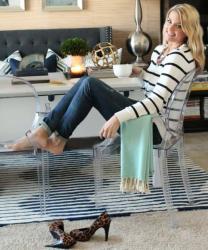 Latest posts by Sara Luigs (see all)