What inspires Interior Designers?
Author: Elizabeth Nations //  Cure Design Assistant
"How do you find design inspiration?" Is a question that Interior Designers get asked on a daily basis. When someone sees one of the beautiful spaces we have created, we often get asked this question. There almost is no definite answer but there are so many ways we as designers collect inspiration for each project. The truth is, design inspiration is all around us every single day. As Designers, we are trained to take in every aspect around us that could be used in design. 
Nature. 
One of the most common sources of Interior Design inspiration across the globe is nature. It is no mistake that when we think of some place we would love to relax and is usually a place in nature or directly connected with it. This is why we often pull aspects from nature such as natural light, indoor plants, and natural wood tones to enhance our designs. We also love pulling natural geometric patterns into our spaces to create a more finished and well-rounded look. Adding these simple elements can help someone feel more relaxed in their homes. 
Travel. 
Travel is another one of the most influential factors when it comes to interior design. For thousands of years people have traveled the globe and brought home beautiful things that they've collected through their travels to create a more welcoming and well-rounded space inside their homes. As designers we are often asked to incorporate a clients personal travel collection into our design. We love to play off the colors, patterns, and textures that these items or pieces of art portray. This also helps make a space feel more personal and welcoming for the client while bringing back memories from their own travels. Travel can force you out of your comfort zone and spark your creativity. Experiencing a new culture or country can be life-changing can make you want to bring a little bit of that excitement into your own home. 
Art.  
Just like nature, art is all around us. Not just in drawings and paintings, but in advertisements,  architecture, and even magazine covers. So much of our lives are filled with works of art that other people have created either specifically for us or for the general public. Art is created to evoke emotion and the art that you bring into your home should reflect how you want your home to feel. As designers we often create entire rooms based off of one single piece of art that our clients love. Bringing that personal touch and personality helps bring a whole space together. 
Social Media. 
We all know how the influential social media can be in our modern lives. As designers we rely so much on social media to keep up with design trends, ever-changing color palettes, and new ideas that designers around the world are incorporating in their spaces. Following your favorite designers on pages such as Instagram and Pinterest can help spark creativity into your everyday life and inspire you to create the home or workplace that makes you feel most comfortable and productive. 
While this post only touches on a few of our main sources of inspiration for Interior Design, The list is endless. We always encourage you to take advantage of your environment and step out of your comfort zone to find things that inspire you to create a space that you love. And of course, we are always here to help!  *Remember to follow us on our social media to see the behind the scenes, new projects, designer inspirations and just to see what we are up to! @curedesigngroup
The following two tabs change content below.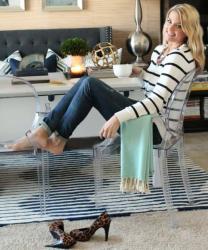 Wow time flies!! 12 YEARS!! My team and I are so thankful and grateful to all of our clients, industry partners, family, friends and fans. Cure Design Group has been like living a dream…a dream that was developed to live out my passion and inspiration through my own firm. Creating a way for designers to be creative and supported, a way for me to raise my girls and have work/life balance. I think this is something every Boss Babe wants right? Prior to CDG's inception, I had spent 10+ years in upper management of the Fashion and Interior Design Industry. With a passion in marketing, merchandising and design, my diverse background led me into designing and creating this Interior Design Firm. With my education and experience in the industry, I am able to support my design staff and you as the client through the design and special order process to ensure the best possible experience. I am passionate about my people, my team and our clients. It is my personal mission to provide a fun and interactive environment and I will do my best to uphold your personal standards for excellence.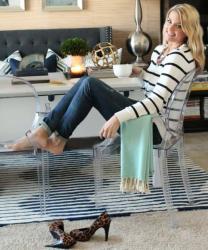 Latest posts by Sara Luigs (see all)