As I was working in the office yesterday on paperwork, I had the television on in the background, on a channel I rarely watch, but I caught a glimpse of something that I had to DVR and go back and watch again.  "The Chew" was introducing something called a "Container Park" located in the now revitalized Fremont St in downtown Las Vegas.  What is it with me and Vegas lately?  It was exactly a week ago for #flashbackfriday when I brought you my Design Crush-Vegas from our last trip there and now Im writing to you about a crazy and cool concept that also resides there.  I knew it had an architectural element most people don't see in Vegas beyond……well, ya know….the usual…
Container Park::Downtown Vegas:
Here's the concept my friends…they take old shipping containers, revamp them and make a "park"  or outdoor mall complete with eateries, upscale shops, entertainment areas and more…its like a hipster architect and the adult Disney world that is Vegas had a baby, and named it Container Park, how sweet….its not only sweet, its Genius!  Old and new shipping containers alike lend themselves to a sustainable element that is symmetrical by nature, and allow retailers to invent new concepts for their stores while creating a sense of community for the newly revitalized Fremont St.   There are talks of more cities motivated by the Container Park success story, New York, Boston and San Francisco CA have all conceptualized a similar park in their own areas.  I would love to see an area of STL dedicated to such project.  And I would love to own a space/design studio in a container…..So who's going to spearhead this for Grand ole St Louis……………anyone?
Shipping Container Projects-Residential and Commercial
Would you ever live, work or play in a shipping container?  Before researching this, I might have said "No" however, I love the concept and look to these projects, I will have to visit and test drive one!  You?
The following two tabs change content below.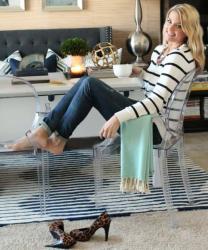 I have spent 10+ years in upper management of the Fashion and Interior Design Industry. With a passion in marketing, merchandising and design, my diverse background has led me into designing and creating this Interior Design Firm. With my education and experience in the industry, I am able to support my design staff and you as the client through the design and special order process to ensure the best possible experience. I am passionate about my people, my design staff and our clients. It is my personal mission to provide a fun and interactive environment and I will do my best to uphold your personal standards for excellence.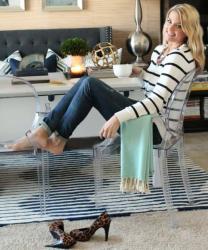 Latest posts by Sara Luigs (see all)