Dear Cure Design Group, Sara from the moment I met you, I knew I could work with you-you have a way of putting people at ease and making them feel special.  Your enthusiasm made me feel that decorating my house would be an adventure.  I was suddenly excited about it!  And there were so many beautiful things to choose from.  Then came all your hard work and dedication to my project-unbelievable!  And the finished product was worth all your efforts.  It is exquisite and so true to my style!  You had made mental notes of everything we had discussed and surprised me with them.  We want to thank you so much for our beautiful rooms-we feel like we are in France!
The following two tabs change content below.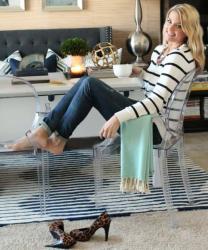 Wow time flies!! 12 YEARS!! My team and I are so thankful and grateful to all of our clients, industry partners, family, friends and fans. Cure Design Group has been like living a dream…a dream that was developed to live out my passion and inspiration through my own firm. Creating a way for designers to be creative and supported, a way for me to raise my girls and have work/life balance. I think this is something every Boss Babe wants right? Prior to CDG's inception, I had spent 10+ years in upper management of the Fashion and Interior Design Industry. With a passion in marketing, merchandising and design, my diverse background led me into designing and creating this Interior Design Firm. With my education and experience in the industry, I am able to support my design staff and you as the client through the design and special order process to ensure the best possible experience. I am passionate about my people, my team and our clients. It is my personal mission to provide a fun and interactive environment and I will do my best to uphold your personal standards for excellence.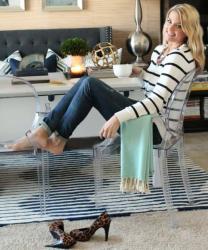 Latest posts by Sara Luigs (see all)