Are you looking to hire an Interior Designer?
5 Reasons you should hire  CURE Design Group!
1. Our Design Consultation: We offer a complimentary design consultation, this allows you to meet each other, in your space, talk about your project and learn about our process.
2. The Proposal: We estimate from the start how many design and research hours it will take to adequately complete the design from concept to completion, from the first meeting to the big reveal.
3. We Listen! Yes, its true…we listen to our clients, it is very important to us that you love your space long after the design process is complete, after all, you and your family get to live there, we don't, so we want it to be a true reflection of you.
4. We LOVE what we do!!!  We are truly passionate about design, large or small, we love taking design challenges or empty spaces and creating a space that change peoples lives.
5. We are an Award Winning Firm!  From accolades and awards, CURE has found a way to impress judges from all backgrounds, from celebrity status to well known St Louisans, we have won upwards of 10 awards in just 2 years running!  We are very honored!
Cure Design Group

The best part of what we do is when our clients are happy with their spaces, after all, you get to live there after the process, we do not so our mission is to translate the vision into simply good design, take a sneak peek into what some of our past clients are saying about their experience with CURE testimonials
http://curedesigngroup.com/wordpress/testimonials.html
We would love to assist you with your next design project!  Contact us today!                      636-294-2343
The following two tabs change content below.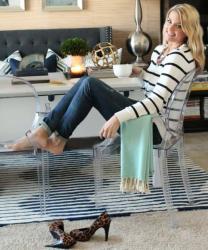 Wow time flies!! 12 YEARS!! My team and I are so thankful and grateful to all of our clients, industry partners, family, friends and fans. Cure Design Group has been like living a dream…a dream that was developed to live out my passion and inspiration through my own firm. Creating a way for designers to be creative and supported, a way for me to raise my girls and have work/life balance. I think this is something every Boss Babe wants right? Prior to CDG's inception, I had spent 10+ years in upper management of the Fashion and Interior Design Industry. With a passion in marketing, merchandising and design, my diverse background led me into designing and creating this Interior Design Firm. With my education and experience in the industry, I am able to support my design staff and you as the client through the design and special order process to ensure the best possible experience. I am passionate about my people, my team and our clients. It is my personal mission to provide a fun and interactive environment and I will do my best to uphold your personal standards for excellence.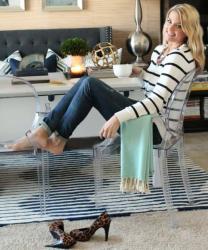 Latest posts by Sara Luigs (see all)