Design Crush // Vegas Take 2
Another summer down, and another fabulous vacation…VEGAS!  First trip to the unforgettaable Vegas was about 5 years ago, how time flies right?!  If you want to check out details from our first trip, here ya go, click here for a trip down memory lane!  Dynamic and Ultra Glam to its core, its always reinventing itself and growing a mile a minute.  We visited over 4th of July week and it was amazing, HOT , no, literally HOT-like 118 degrees of crazy HOT [imagine your soles of your chic sandals melting to the ground HOT] and yes, that literally happened, DAY ONE.
The Digs:
Fabulous SLS, a new resort on the end of the strip, funky and fun, hip and vibey, such a fun place to stay.  Here are the design deets:
So gorgeous right?!  A little far removed from the hustle and bustle, which isnt always a bad thing…sometimes its nice to retreat back to the hotel and not have 1000 random people crawling all over the hotel.
We had many adventures in Vegas and it never gets old, I will spare you our day to day site seeing, however, there is one stand out that I have to share with you!  A while back I brought you a blog about The Container Park in downtown Vegas.  A great project launched to create a buzz in downtown Vegas all centered around an outdoor and swanky shopping solely created out of shipping containers!  Thats right!!  SO cool, so of course, on this round, we HAD to visit it for ourselves!  Take a look!
There are so many great things to see in Vegas!  Whats your favorite thing about Vegas?
Until next time…xo
The following two tabs change content below.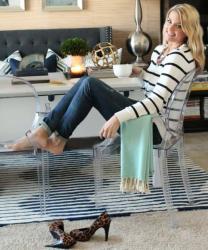 Wow time flies!! 12 YEARS!! My team and I are so thankful and grateful to all of our clients, industry partners, family, friends and fans. Cure Design Group has been like living a dream…a dream that was developed to live out my passion and inspiration through my own firm. Creating a way for designers to be creative and supported, a way for me to raise my girls and have work/life balance. I think this is something every Boss Babe wants right? Prior to CDG's inception, I had spent 10+ years in upper management of the Fashion and Interior Design Industry. With a passion in marketing, merchandising and design, my diverse background led me into designing and creating this Interior Design Firm. With my education and experience in the industry, I am able to support my design staff and you as the client through the design and special order process to ensure the best possible experience. I am passionate about my people, my team and our clients. It is my personal mission to provide a fun and interactive environment and I will do my best to uphold your personal standards for excellence.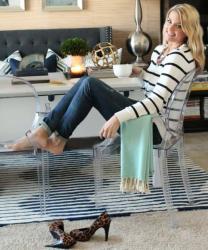 Latest posts by Sara Luigs (see all)