Face Lift Friday! DIY
I found this gem at a local flea market a few weeks ago for $5.00! It was sturdy and had great lines!!  I immediately knew that its days as a run down side table were over and it would shine as a new ottoman! I sanded it down, slapped a fresh coat of paint on it, pulled a favorite fabric out of my massive collection, added some new foam, and threw a few staples in! WA – LA!
What are some of your fab finds that you Re(up)cycled? Tell us about them!
The following two tabs change content below.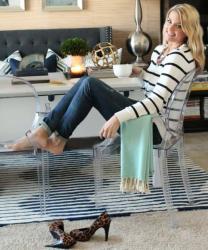 Wow time flies!! 12 YEARS!! My team and I are so thankful and grateful to all of our clients, industry partners, family, friends and fans. Cure Design Group has been like living a dream…a dream that was developed to live out my passion and inspiration through my own firm. Creating a way for designers to be creative and supported, a way for me to raise my girls and have work/life balance. I think this is something every Boss Babe wants right? Prior to CDG's inception, I had spent 10+ years in upper management of the Fashion and Interior Design Industry. With a passion in marketing, merchandising and design, my diverse background led me into designing and creating this Interior Design Firm. With my education and experience in the industry, I am able to support my design staff and you as the client through the design and special order process to ensure the best possible experience. I am passionate about my people, my team and our clients. It is my personal mission to provide a fun and interactive environment and I will do my best to uphold your personal standards for excellence.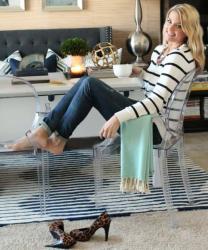 Latest posts by Sara Luigs (see all)