GREATNESS IS NOW THIS GREAT ROOM
When I first met my client at her new house to talk about her Great Room that was anything but, I was excited at how much she wanted a room to "impress" but didn't have any real constrictions on design other than she's a modern-style-gal.  I looked around at what I had to work with and thought this was going to be a breeze!  What I saw were some basic missteps that the previous homeowner left for her, none of which complement my client's modern style:
//  The paint color was lackluster and far too youthful for the main living space of this family,
//  The size, material, shape, and location of the microfiber sectional were completely inharmoniousness of her intentions for this room,
//  The TV placement -through a main passageway- had yet to be watched and needed to be relocated,
//  The beautiful shapely upper windows were covered with drab/dingy pleated shades,
//  The window panels below and on either side were about 6" too short, [wince] and far too narrow for this expanse of windows,
//  There were canvases and mirrors hung 15' off the floor [Whyyyyy?!?!]
Check out these BEFORE photos…
I realize this list sounds a little on the 'daunting' side; but on a positive note, here's what I was working with that could make this "Main" room truly "Great!": The ceiling height is fantastic, the flooring is in great shape, the huge windows overlook her beautiful pool [which was begging for a party], and finally the location and the layout of this room fit nicely with her family interests, her personality and her style!
Now that this project has been wrapped – holy transformoley!  After replacing all furniture and furnishings, this modern space is now inviting, engaging, refreshing, and relaxing.  I started by finding a more appealing paint color, then creating an appropriate sitting area for 40% TV watching + 60% entertaining by adding a sofa and two chairs facing each other.  Moving the TV from a dead corner to above the fireplace, sharing the focal point of the room unifies the functionality.  The dimensions of this large space allow the sofa to be floated from the window wall, giving justice to the fantastic view of the outside.  The new window treatments frame this picture like a piece of classical art; where speaking of art, all pieces were removed from the walls and replaced with scale- and subject- appropriate images, hung at a height suitable for her space.  Not to mention that my client was having so much fun throughout this process, we expanded her scope to the dining and breakfast rooms!  She purchased some new furniture items while I added the style they needed to match the rest of the main level.  I hope you enjoy the photos as much as I enjoyed this project!
Here is the beautiful AFTER photo gallery!
The following two tabs change content below.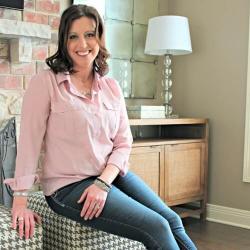 My entire adult life I've been passionate about all things interior design. After receiving my degree in Interior Design with an emphasis in Architectural Design, I have worked in Visual Merchandising, Residential Design and in Commercial Design for a national retailer; my heart is and always has been in any design position that allows me to provide my clients with the utmost stylized space for their taste and function. It has been my pledge for over 12 years to create new spaces by fulfilling the parameters set by the client while communicating openly and working together, to use the most current techniques and strategies to propose innovative designs, and to develop and install new environments with creativity, knowledge and excellence. Nothing makes me happier than to see a client swoon over their re-decorated, remodeled, or renovated area.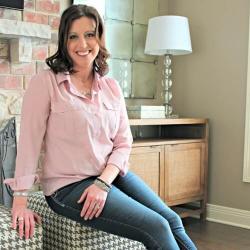 Latest posts by Melanie Christoff (see all)