Customers have RAVED about the food at this quaint family restaurant for years.  When CURE Senior Designer, Cori Dyer and her husband Frank purchased the business a few years back, it has only gotten better!  The atmosphere redesigned and re imagined…the space-adding one of a kind antique finds from local shops, ambient lighting in the cafe string lights, antique window panes to add privacy to the space, and new color palette goes a long way to make loyal daily customers take a second look and new fresh faces appreciate it for what it is.  Really good food, great staff and a fun dining experience.
Featured in local publications and rated as one of the "Best Restaurants in St Louis" in late 2014, Grassi's never disappoints!
Here is a look at the before/during renovation photos!
NOW Check this out!
Please!  I beg of you, if you are ever in the area, 10450 German Blvd, Frontenac Mo to be exact, stop by and try the food, everything is good, my personal favs, are the SALAD, oh the SALAD!  The Italian press and the pizzas are fantastic!  My mouth is literally watering thinking about it.  I will have to make my way there soon!
If you need help redesigning your home or business, give us a call!
The following two tabs change content below.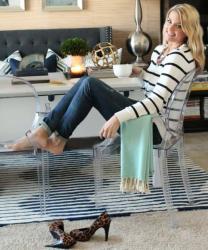 I have spent 10+ years in upper management of the Fashion and Interior Design Industry. With a passion in marketing, merchandising and design, my diverse background has led me into designing and creating this Interior Design Firm. With my education and experience in the industry, I am able to support my design staff and you as the client through the design and special order process to ensure the best possible experience. I am passionate about my people, my design staff and our clients. It is my personal mission to provide a fun and interactive environment and I will do my best to uphold your personal standards for excellence.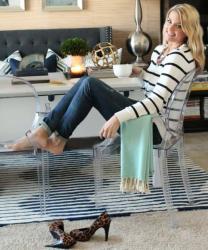 Latest posts by Sara Luigs (see all)