SPRING-PURGING
*SOME ADVICE FROM ONE FRIEND TO ANOTHER
It's officially Spring in St. Louis! And by "Spring" I mean constantly fluctuating temperatures where we might possibly get a solid 6-day span of what other cities would consider "nice weather." So what am I doing while staying inside?! PURGING. Yes that's right, it's time to clear out some of these rather large furniture items and smaller what-nots collecting in my basement, to make room for our upcoming remodel! (Exciting!! Blog info and pics on this also to be posted, stay tuned!)
One thing I've noticed as I'm preparing my items to be posted via online re-sale sites – DOES ANYONE KNOW HOW TO SELL [AND MAKE MONEY] FOR THEIR USED STUFF?! Seems to be a resounding "NO", so I'd like to dedicate this post to helping others: "How to sell your junk and actually make some money". Now, don't get me wrong, I'm no expert or professional, nor is my income dependent on buying and selling online. I'm just a designer with a furniture background well versed in selling, so let me impart some wisdom:
Include Photos.
The items you're selling are most likely used. People aren't going to just "take your word for it" unless they see for themselves that they're not getting hosed in the deal. It's a simple and necessary thing to do, especially since most resale sites allow the shopper to filter out any post which doesn't include photos (meaning, your post doesn't even populate in their results).
Post the RIGHT photos.
Take the time to spruce up your item- give it a wipe, a dust, a fluff, or what ever you need to do to make it look less "used." Don't take blurry, off-center, non-compositional, irrelevant photos. Not only do these turn off a buyer but they're also confusing. Posting photos that aren't clearly identifying what it is that you're selling is almost like not posting any photos at all. Also, make sure the color is accurate to the real life item (you can easily edit photos from any program), you're getting images from both far away for the overall condition and close up images -of all sides if applicable- to show creative detailing and any damages that should be disclosed. Transparency is key, and photos are the single best way to be transparent when selling items online.
Ask for an appropriate price.
Don't go posting all willy-nilly, do your research! See if there are any other items out there like yours and how much are they asking? If you're posting on a site like E-bay, filter your like-items to all that have actually been sold and figure out an average price to post. OfferUp and Craigslist aren't as detailed, but definitely allow you to see what your competition is and if you're overshooting your target. Not only will you weed out the OBOs, but you'll most likely sell your item before anyone else!
Use your Words.
Adding a good description is the only way to get your point across and be "salesy." Google your exact item and see what description is shown (don't plagiarize, just research). If you don't know what something is called, look it up! And always always always include dimensions. Pictures are worth 1000 words; until you think you're buying a sofa and really getting a chair.
Finally, use an appropriate but catchy title.
There should be no reason to post 18 photos of your entire antique store with the heading, "vintage style chairs and stools" … What? Where?!? (true story, I saw it for myself just now) Your title should entice shoppers to click and contain at LEAST one creative adjective and be between 3 and 7 words total.  Bottom line is, create your post how you would want to shop. I know you wouldn't send a stranger money for something you've never seen before. I have confidence you wouldn't buy an item without any description explaining what you're looking at or how big/small it is. And, for the love, please tell me you wouldn't buy something used that blatantly is over-priced. Happy purging everyone! I hope your next online post is sold quickly and for a decent price!
P.S. I didn't mention anything about safety or privacy, because I hoped we all knew about this. But if I don't say it, I won't be able to sleep at night…. DON'T EVER meet anyone by yourself and DON'T EVER bring strangers into your home! Ok. I feel better now. 😉
The following two tabs change content below.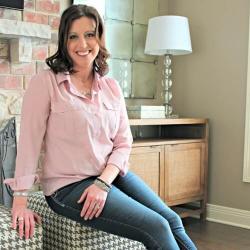 My entire adult life I've been passionate about all things interior design. After receiving my degree in Interior Design with an emphasis in Architectural Design, I have worked in Visual Merchandising, Residential Design and in Commercial Design for a national retailer; my heart is and always has been in any design position that allows me to provide my clients with the utmost stylized space for their taste and function. It has been my pledge for over 12 years to create new spaces by fulfilling the parameters set by the client while communicating openly and working together, to use the most current techniques and strategies to propose innovative designs, and to develop and install new environments with creativity, knowledge and excellence. Nothing makes me happier than to see a client swoon over their re-decorated, remodeled, or renovated area.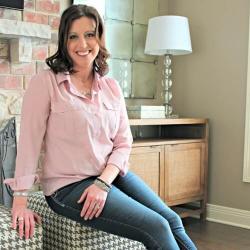 Latest posts by Melanie Christoff (see all)