MODERN KITCHEN // FACELIFT
We're back at it!  As I continue my journey with my amazing [and oh-so-patient] client in Olivette, we've moved from her living room [click here to revisit that gorgeous project] to her kitchen –the hub of the home- the busiest room of the house providing space where the family can cook, do homework, eat, socialize and entertain.  But this kitchen was lacking a few key pieces to maximize its efficiency.
After talking it through, we decided the kitchen [Phase II on her list of design projects] included:
//  Keeping the existing cabinet layout and island; but replacing the granite counter top with butcher block to weave in a new texture in an otherwise fairly redundant concept.  Increasing the length of this countertop to accommodate a fourth barstool,
// Creating a "kids home base" that will completely close up to hide the kids' messes [… not that her kids are messy….. just the usual clutter & piles accumulated by everyone's littles] to match their existing custom cabinetry and hardware,
// Creating an illuminated display space to highlight her kids' artwork and craft projects,
// Repurposing the granite countertop [rip down the middle, seam together] as the countertop for the kids home base,
// Creating a fully functional workstation within the kids home base containing magnetic/write-on boards, printer drawer, charging station, hookups for computers and router/wireless systems,
//  Installing a functional breakfast nook including a wrap-around custom storage bench seat.  Replacing her 4-legged table with a pedestal.
Before Photos…
With this project just like the last, the list really wasn't long nor was my scope of work extensive, but there were a few cooks in the kitchen [haha] who all needed to be on the same page.  After several meetings with the contractor, the custom cabinet manufacturer, the counter top company, and the seamstress we finally had everyone cued up and ready to go!  The finished product looks fantastic.  Weaving in new materials and textures really set this kitchen apart from most; moving it from a superfluous concept to a page out of a magazine.  The modern pedestal table allows the family to pop in and out of the new padded storage bench seating with ease which is upholstered with a modern snake print fabric and decorated with a plethora of pillows for both comfort and style, softening the updated breakfast nook.  The stainless panels on the island base and bench seat add a reflective surface tempering the massive amount of dark woods in the cabinetry while complimenting the appliances.  The butcher block countertop elevates the warmth of this kitchen from its core – using a species of wood that, when staine, creates beautiful striations allowing all these different textures to blend together seamlessly.  The new kid's home base completely cleans up the cluttered display and storage area their kids use most, maximizing any of the family task-driven undertakings, concealing everything from colored pencils to computers.
We're all so happy with how this space turned out, let us know what you think!  I can't wait to get started on the next phase.
Until then…xoxo, MLC
The following two tabs change content below.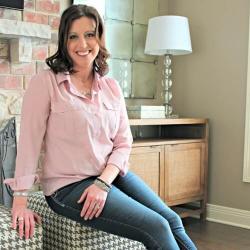 My entire adult life I've been passionate about all things interior design. After receiving my degree in Interior Design with an emphasis in Architectural Design, I have worked in Visual Merchandising, Residential Design and in Commercial Design for a national retailer; my heart is and always has been in any design position that allows me to provide my clients with the utmost stylized space for their taste and function. It has been my pledge for over 12 years to create new spaces by fulfilling the parameters set by the client while communicating openly and working together, to use the most current techniques and strategies to propose innovative designs, and to develop and install new environments with creativity, knowledge and excellence. Nothing makes me happier than to see a client swoon over their re-decorated, remodeled, or renovated area.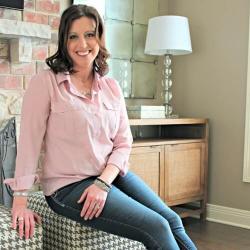 Latest posts by Melanie Christoff (see all)