Loving the Lou | St. Louis Abbey
By Emily Hutsler//Cure Design Group-Design Assistant and Guest Blogger
As a design student in St. Louis, I am constantly impressed with the design gems hidden within our
beautiful city. I grew up in a small rural town an hour northwest of St. Louis which meant visits to St.
Louis were about the same as any tourist's visit would be: arch, museum, Busch Stadium, zoo, repeat.
While those things are wonderful aspects of what make St. Louis great (go cards!), it wasn't until I began
to dig a little deeper did I begin an entirely new love affair with the STL.
I first visited the St. Louis Abbey while I was student teaching last summer. We went to admire the work
of the great architect and designer, Gyo Obata. The work he produced, in my opinion, is beautiful. How
cool is it that we have one of the greatest designers of all time's work in our backyard!?
The Abbey sits proudly atop a small hill off Conway Road. The white, undulating walls of its exterior
were mesmerizing. The student in me instantly wondered how difficult it must have been to produce
those drawings!!!! Sadly, we were unable to look inside this building during our visit. But I can bet that
the space planning was a headache!!!! None the less, it's hard to stand next to this work of art + architecture and not
be thoroughly impressed. Trust me, if you are driving around St. Louis and need a spark of inspiration,
stop by this gem and I know you'll be happy you did. Definitely something to put on your (local) bucket
list!!!
The following two tabs change content below.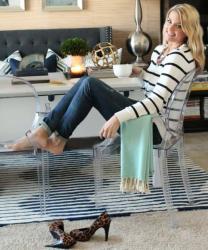 Wow time flies!! 12 YEARS!! My team and I are so thankful and grateful to all of our clients, industry partners, family, friends and fans. Cure Design Group has been like living a dream…a dream that was developed to live out my passion and inspiration through my own firm. Creating a way for designers to be creative and supported, a way for me to raise my girls and have work/life balance. I think this is something every Boss Babe wants right? Prior to CDG's inception, I had spent 10+ years in upper management of the Fashion and Interior Design Industry. With a passion in marketing, merchandising and design, my diverse background led me into designing and creating this Interior Design Firm. With my education and experience in the industry, I am able to support my design staff and you as the client through the design and special order process to ensure the best possible experience. I am passionate about my people, my team and our clients. It is my personal mission to provide a fun and interactive environment and I will do my best to uphold your personal standards for excellence.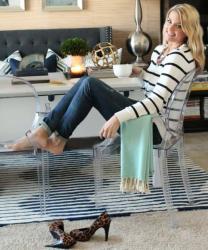 Latest posts by Sara Luigs (see all)