We have successfully completed design projects all over the US!   Our primary area is about 50 miles in any direction from St Louis, MO.  Whether its your primary residence here in St Louis, your lake house at the Lake of the Ozarks, or second or third home from Florida to Colorado, we've got you covered!
Here is a link to a list of many St Louis cities we work in…its a very long list, meaning, we will go wherever you are!
https://curedesigngroup.com/stlouisinteriordesignlocations.htm
We are currently working on projects in these areas…don't you wanna join this list?
Full Home Remodel, Kitchen Remodel, Living Room and Dining room Design  – Ladue, MO
Full Home Remodel and Restoration, Commercial Retail Space, Kitchen Remodel – Clayton, MO
Full Home Remodel and Restoration-Mid Century Modern – Frontenac Mo
Loft Remodel, Commerical/Condo Suites/Model units and common lounge spaces, Styling and Accessories/Master Suite Design – St Louis, MO
Loft Remodel and Design, Full Condo Remodel – Central West End MO
Master Bedroom Design, Bathroom Renovation, Foyer/Dining Room and Office Design – Chesterfield, MO
Kitchen Remodel and Full Home Design – Ballwin, MO
Living Room Design and Color Consultation – Mehlville, MO
Kitchen Renovation – St Charles, MO
Master Bedroom and Bathroom Design – Troy MO
Architectural Plans for Lower Level Remodel – South County MO
Full Home Space Planning and Design – Collinsville, IL
Full Home Design Consulting – Las Vegas NV
The following two tabs change content below.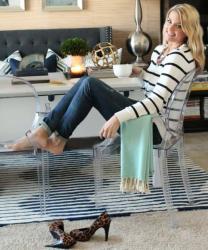 Wow time flies!! 12 YEARS!! My team and I are so thankful and grateful to all of our clients, industry partners, family, friends and fans. Cure Design Group has been like living a dream…a dream that was developed to live out my passion and inspiration through my own firm. Creating a way for designers to be creative and supported, a way for me to raise my girls and have work/life balance. I think this is something every Boss Babe wants right? Prior to CDG's inception, I had spent 10+ years in upper management of the Fashion and Interior Design Industry. With a passion in marketing, merchandising and design, my diverse background led me into designing and creating this Interior Design Firm. With my education and experience in the industry, I am able to support my design staff and you as the client through the design and special order process to ensure the best possible experience. I am passionate about my people, my team and our clients. It is my personal mission to provide a fun and interactive environment and I will do my best to uphold your personal standards for excellence.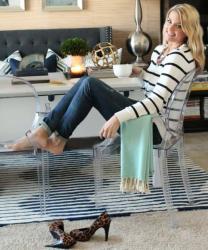 Latest posts by Sara Luigs (see all)