The holiday season is upon us…again…seems like a short while ago we were talking summer party inspirations…nevertheless, its gift giving season!  I love giving gifts, no, I mean I really freaking LOVE it.  I don't care so much about receiving gifts [ok, that's a lie] but I really do enjoy giving gifts.  I enjoy the whole process, making lists, searching for that special gift that is perfect and wrapping it [oh the wrapping!] should be a gift in itself.  The highest compliment is when I hear, its so beautiful, I don't want to unwrap it.  {yea, that's right, Ive gotten that a time or two, and I LOVE it!]
The CURE Design Team has complied an unforgettable list of fabulous gifts to give and get! From the hostess to gifts for him or her, colleagues and teenager and gifts you will want for yourself, this list is one you will want to keep handy during your holiday shopping
Enter NOW!  **GIFT GIVEAWAY!**    Wanna participate in the Holiday fun? Enter to win our Holiday Crush, Soy candle give-a-way! The HOLIDAY CRUSH soy candle is one of my new favorites!
It has beautiful notes of cranberry and citrus that really fills the room up with happiness, comes in a reusable glass trifle jar, 8 oz candle, burns 50 hours!
Simply Message us HERE with CURECRUSH to enter! GOOD LUCK!
HOLIDAY GIFT GUIDE:
Cure Design Group gift certificate-An obvious choice if I do say so myself…any denomination you would like, to help plan your holiday party or give your home the gift that keeps on giving.  Just send us a message to purchase HERE 
Or better yet…give the CURE gift everyone wants to give and get, Design[co-lab]//Design Coach Services Box!  Message us for more information and learn how our Design[co-lab] // Design Coach Box takes your pictures and measurements and transforms your space into simply good design that you have the freedom to implement on your own!  The best of both worlds for the DIY-er or a soul sister shop-a-holic like myself!  Click HERE for more information!
For the full gallery of gifts and links to purchase…keep on scrolling!
CURE Senior Designer, Cori Dyer's TOP PICKS
Lafco Candle-Holiday Scents   
Remarkable Bark
CURE Senior Designer, Megan Dunkmann's TOP PICKS
John Wind Jewelry
LeCreuset Dutch Oven
Don't forget about Homemade Holiday Happiness…giving a sweet treat that you have baked yourself is a true representation of your thoughtfulness and what better way to share the holiday spirit…here are 100! cookie recipes to try this season!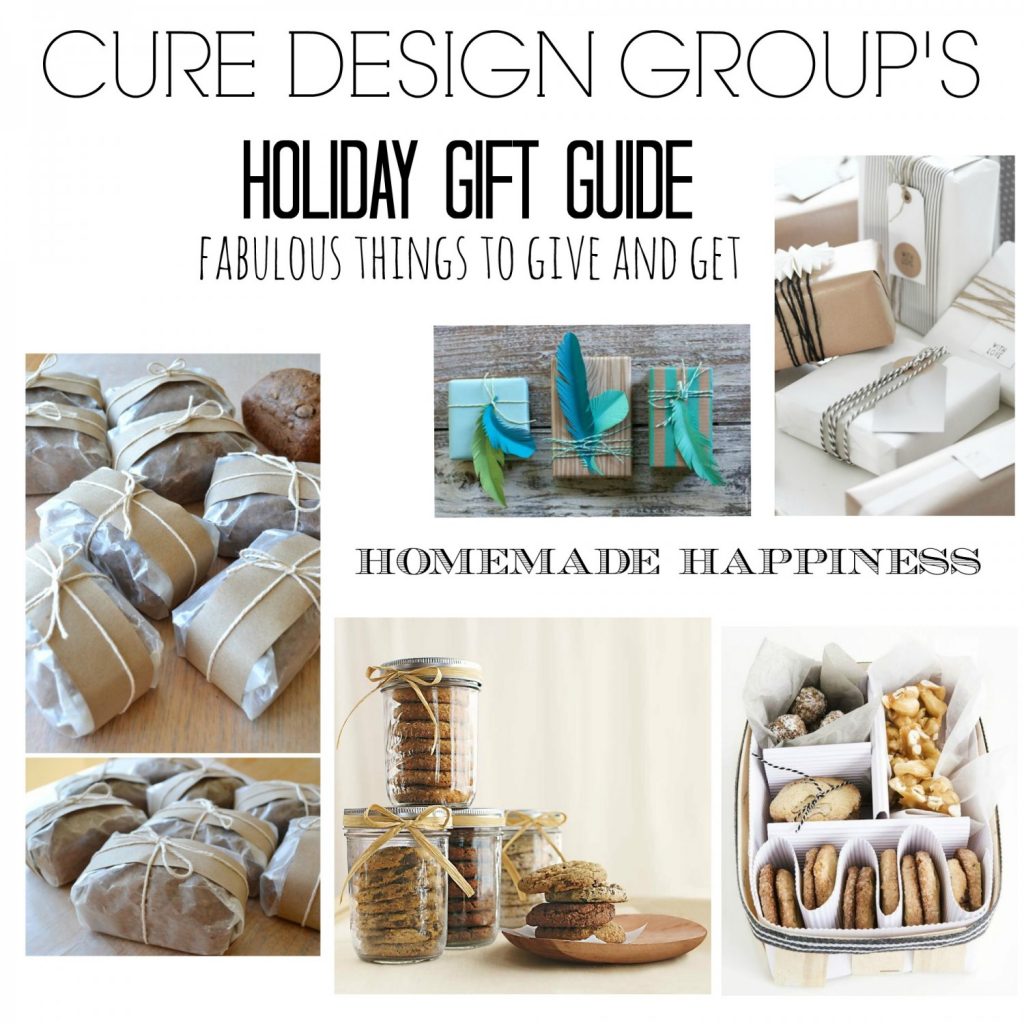 Holiday Guide Gallery!
Links for more information or to purchase, in order from right to left…
CURE GIFT CERTIFICATE/Design[co-lab]//Design Coach Services
LECREUSET DUTCH OVEN
REMARKABLE BARK CHOCOLATE
INITIAL THROW
LAFCO CANDLES
SWISS ARMY KNIFE CELL PHONE CASE
LEATHER MONOGRAMMED TOILETRY BAG
MONOGRAMMED STEMLESS WINE GLASSES
MONOGRAMMED CHARM BRACELET-JOHN WIND
Enjoy gifting this holiday season!  Cheers!
The following two tabs change content below.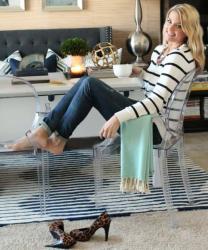 Wow time flies!! 12 YEARS!! My team and I are so thankful and grateful to all of our clients, industry partners, family, friends and fans. Cure Design Group has been like living a dream…a dream that was developed to live out my passion and inspiration through my own firm. Creating a way for designers to be creative and supported, a way for me to raise my girls and have work/life balance. I think this is something every Boss Babe wants right? Prior to CDG's inception, I had spent 10+ years in upper management of the Fashion and Interior Design Industry. With a passion in marketing, merchandising and design, my diverse background led me into designing and creating this Interior Design Firm. With my education and experience in the industry, I am able to support my design staff and you as the client through the design and special order process to ensure the best possible experience. I am passionate about my people, my team and our clients. It is my personal mission to provide a fun and interactive environment and I will do my best to uphold your personal standards for excellence.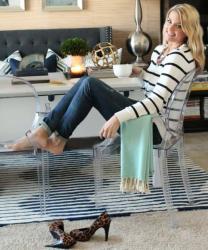 Latest posts by Sara Luigs (see all)