Event Design by Cure Design Group // Theme: "1904 World's Fair"
Partnering with Gateway180: Homelessness Reversed is a mindful pursuit of just that; raising awareness and reversing homelessness forever.   The volunteers and staff at this organization dedicate their lives to this mission.
Cure Design Group became involved nearly 5 years ago.  Chairing the Design and Decor committee for their annual benefit gala each and every year since has provided us with opportunities to visit the shelter, conduct art days with the kiddos, meet the clients and residents and understand how Gateway 180 is different in their mission.  Assisting in the overall décor and design of their annual gala has been quite the assignment, volunteering countless hours each and every year is always worth it in the end.  I just wish we could get to enjoy the event a little longer, a years worth of planning set up and taken down after a 4 hour event tends to be a little sad after its all over…
The evening was complete with amazing LIVE and SILENT auction items to suit a array of styles, tastes and desires, from trips, to art,  and of course a Cure Design Group Design Consultation, Congratulations to our winner!!
Renovating their front lobby was one of the most fun we have had at the shelter to date, remember the story?  Well, if not, or you want to check it out again, here ya go!  https://curedesigngroup.com/wordpress/cure-design-group-blog/design-of-the-day-makeover.html
Each year, we set out to design a gala unique to its predecessor, having 4 consecutive gala's in the same location, Palladium St Louis [our wedding venue] we always strive to come up with explosive decor that will stand alone.
This years theme and inspiration was a hit!  "World's Fair" but not in a literal way, but in the most elegant take on vintage I could find decor to express what my take on a chic Vintage Carnivale.  Draping the room with black and gold, we brought in gold chavari chairs that flanked the guest tables,  Hot air balloons lit up the space and a mix of gold candelabras and mercury apothecary jars with floral centerpieces, mixed with cottonwood branches and wheat for a vintage touch.
Flashback to our inspiration pins and a glimpse into past Gateway180 Gala's designed by yours truly, Cure Design Group https://curedesigngroup.com/wordpress/cure-design-group-blog/pinspiration-event-design-concept.html
Before and Styling Photos:
Who's ready for a Party?  Let the Event Begin!  I think I am especially proud of this event because of the theme, an interpretation of a historic St Louis Event 1904 Worlds Fair
The following two tabs change content below.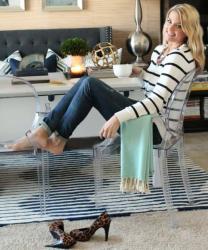 Wow time flies!! 12 YEARS!! My team and I are so thankful and grateful to all of our clients, industry partners, family, friends and fans. Cure Design Group has been like living a dream…a dream that was developed to live out my passion and inspiration through my own firm. Creating a way for designers to be creative and supported, a way for me to raise my girls and have work/life balance. I think this is something every Boss Babe wants right? Prior to CDG's inception, I had spent 10+ years in upper management of the Fashion and Interior Design Industry. With a passion in marketing, merchandising and design, my diverse background led me into designing and creating this Interior Design Firm. With my education and experience in the industry, I am able to support my design staff and you as the client through the design and special order process to ensure the best possible experience. I am passionate about my people, my team and our clients. It is my personal mission to provide a fun and interactive environment and I will do my best to uphold your personal standards for excellence.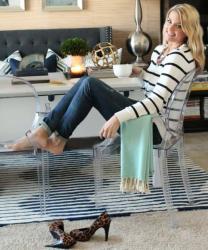 Latest posts by Sara Luigs (see all)