We at Cure Design Group do quite a few things well…and if I am going to "toot my own horn", I think we strive and continue encompassing and combining the personalization of one's space at work or home and translating that into simply good design.  That is our focus and has been our mission statement from the conception of this firm and brand.  We are ever-evolving in hopes to continue to grow as people and as a firm, reaching more potential clients than ever before.  We are so proud to announce the launch of a new concept, one that will take the desires of my soul sister shop-a-holics, DIY-ers, and design dabbler's efforts to the next level.
We are creating a platform that for those who enjoy bits and pieces of designing or decorating a space of their own,  but just cant seem to complete the overall vision or struggle with space planning or pulling it all together.  And…hence… the Design[co-lab]oration concept was born, we like to call it Design[co-lab]//Design Coach-for short, well…it's not really "shorter" per-saaaay…but you see what we did there?!?!
Arming you with a CURE Design Coach allows you to boast your own creativity and infuse your own style as much as you want…you simply send us your room and existing furniture dimensions [if any and applicable] and photos of the existing space, and we complete space layout, color palette and create a vision and design just for you based on our Lifestyle Profile Questionnaire that we will ask you to complete and return.   However, if you ever get stuck and need us to do what we do best, [save the day, of course] we can swoop in and take over and complete the space for you, be there from concept to completion.
We are not saying this is a one size fits all solution, simply a means to reach out to potential clients and design students that need a little design pep talk and a slap on the rear to get you going on a project that you have been planning on doing for years.  Come Design[co-lab] with us…we are ready when you are!  Just another option…and who doesn't like options…?
Take a look through our gallery of the most recent Design[co-lab] // Design Coach project just completed, this is the second project we have completed with this client, a dynamic duo that like doing some of the work themselves, they just needed an experts opinion of the overall design and vision for the space.  After our presentation, the feedback was exactly what every designer wants to hear, "well, you nailed it once again! Great work!"  Love happy clients!  Cheers to many more to come!
Gorgeous right?!  For more information and to chat with someone about your project and how CURE can help, contact us today!
The following two tabs change content below.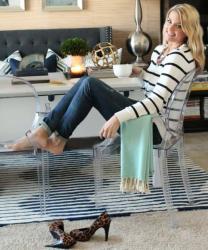 Wow time flies!! 12 YEARS!! My team and I are so thankful and grateful to all of our clients, industry partners, family, friends and fans. Cure Design Group has been like living a dream…a dream that was developed to live out my passion and inspiration through my own firm. Creating a way for designers to be creative and supported, a way for me to raise my girls and have work/life balance. I think this is something every Boss Babe wants right? Prior to CDG's inception, I had spent 10+ years in upper management of the Fashion and Interior Design Industry. With a passion in marketing, merchandising and design, my diverse background led me into designing and creating this Interior Design Firm. With my education and experience in the industry, I am able to support my design staff and you as the client through the design and special order process to ensure the best possible experience. I am passionate about my people, my team and our clients. It is my personal mission to provide a fun and interactive environment and I will do my best to uphold your personal standards for excellence.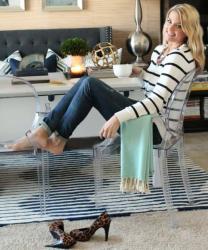 Latest posts by Sara Luigs (see all)