BABY BOY NURSERY // HE'S ONE HAPPY CAMPER
When we found out our second child is a boy, it took me a minute to get going on his nursery plans.  For those who know me, this is very unusual.  Why?  Because I one-hundred-and-ten-percent thought I was having a girl.  (I still can't believe I have a boy!)  I know, I know, statistically there's a fifty-fifty percent chance; but I had NO DOUBT in my mind this baby was going to be a girl.  I mean, I had 3 Pinterest boards created with different girl themes, and NONE for a boy!  So, once I wrapped my head around the gender of our new family member, I just needed to find my piece of passion: the design inspiration that would set the wheels in motion…  I was looking for a print, a color, a piece of art or something to inspire the rest of the room.  For me, it's usually fabric or a rug, and in this case it was the former.  And I should've known, the Land of Nod did it again!  When I came across their "Nature Trail" bedding collection, I was a smitten kitten.  Heart-shaped pupils and all.  This is a perfect theme for our new little man's room because our family (on my husband's dad's side) goes camping for a week at the end of July  e v e r y . s i n g l e . y e a r . for over the last 50 years.  It's kind of a big deal and this bedding couldn't be more spot-on.
Moving our daughter to a different bedroom and reusing her old nursery as his new nursery should have been an easy switch.  But (ask my husband), I make nothing easy.  Regardless of how we got there and how long it took – we got it done before baby arrived and I think it turned out adorable (ah hem, if I don't say so myself).  It certainly takes the sting out of rocking a screaming newborn back to sleep at 3 am, that's for sure.  😊
… xoxo, MLC
The following two tabs change content below.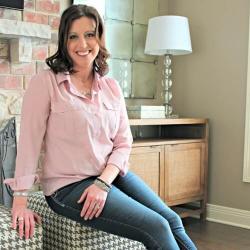 My entire adult life I've been passionate about all things interior design. After receiving my degree in Interior Design with an emphasis in Architectural Design, I have worked in Visual Merchandising, Residential Design and in Commercial Design for a national retailer; my heart is and always has been in any design position that allows me to provide my clients with the utmost stylized space for their taste and function. It has been my pledge for over 12 years to create new spaces by fulfilling the parameters set by the client while communicating openly and working together, to use the most current techniques and strategies to propose innovative designs, and to develop and install new environments with creativity, knowledge and excellence. Nothing makes me happier than to see a client swoon over their re-decorated, remodeled, or renovated area.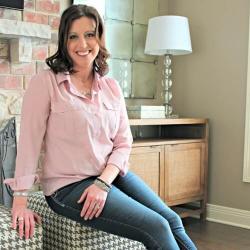 Latest posts by Melanie Christoff (see all)