Sophisticated Bachelor Pad Redeux
A chic and sophisticated space is not typically words you would use to describe a Bachelor Pad…right?  Wrong!  This bachelor wanted his home to be clean, sophisticated and still cozy.  Not the typical black "pleather" futons and bean bag chairs. THANK GOD!  So Senior Designer, Cori Dyer got right to work!  Beginning with the layout and space plan, you can see that this large two story ling room has a bit of an odd layout…Open to the dining room, and the foyer, fireplace on one side along with his baby grand piano, flanked with french doors to the patio and lake.  While the other side housed the TV.  We like to try and create one focal point, however, this room wouldn't allow it.  So creating separate seating groups that worked together and cohesively was what this room needed.
The following two tabs change content below.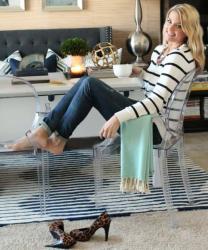 Wow time flies!! 10 YEARS!! My team and I are so thankful and grateful to all of our clients, industry partners, family, friends and fans. Cure Design Group has been like living a dream…a dream that was developed to live out my passion and inspiration through my own firm. Creating a way for designers to be creative and supported, a way for me to raise my girls and have work/life balance. I think this is something every Boss Babe wants right? Prior to CDG's inception, I had spent 10+ years in upper management of the Fashion and Interior Design Industry. With a passion in marketing, merchandising and design, my diverse background led me into designing and creating this Interior Design Firm. With my education and experience in the industry, I am able to support my design staff and you as the client through the design and special order process to ensure the best possible experience. I am passionate about my people, my team and our clients. It is my personal mission to provide a fun and interactive environment and I will do my best to uphold your personal standards for excellence.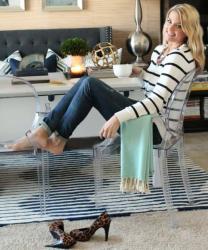 Latest posts by Sara Luigs (see all)