When fashioning an event designed to impress, our clients have looked to us over the years to create a memorable atmosphere.  One that sets the stage from when your guests arrive, to the menu, fashion and decor, a cohesive environment that will keep them talking!  One my favorite quotes about design is:
"Questions about whether design is necessary or affordable are quite beside the point, design is inevitable. The alternative is good design or bad design, not no design at all."
-Douglas Martin
So you want tips from pros huh, who doesn't!?  But you are in luck, CURE is here to help!!
1. The Vision:  Unless it is children's party, we recommend not designing your event around a "THEME" but more of a concept as a jumping off point.  People sometimes get to literal with the decor and whether it is intended or not, it turns out looking very "matchy-matchy" (a very technical design term folks!)
2. Fresh to impress:  Always infuse natural elements into the decor, from jute, wheat grass to fresh florals that elevate your color palette, creating an environment with those authentic, natural details is an easy way to impress your guests!  Don't settle for faux!
3. Consistency is Key:  Select a few design elements and replicate them in different applications throughout the event, from the menu design, decor and color palette to your table scapes/centerpieces, its all in the details, but remember, too much of a good thing, is no longer a good thing!  So choose wisely!
Here are a few images of our favorite events we have done, enjoy!  Contact us today!  We would love to help you with your next event!
The following two tabs change content below.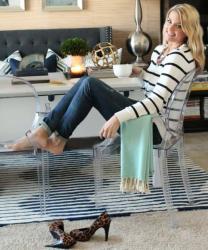 I have spent 10+ years in upper management of the Fashion and Interior Design Industry. With a passion in marketing, merchandising and design, my diverse background has led me into designing and creating this Interior Design Firm. With my education and experience in the industry, I am able to support my design staff and you as the client through the design and special order process to ensure the best possible experience. I am passionate about my people, my design staff and our clients. It is my personal mission to provide a fun and interactive environment and I will do my best to uphold your personal standards for excellence.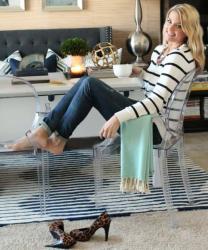 Latest posts by Sara Luigs (see all)