Latest Featured Press//St Louis Homes & Lifestyles Magazine
We recently had the pleasure of working with St Louis Homes & Lifestyles on our latest Feature Publication!  When approached with the opportunity to feature a home and design with the use of "Color" for the April Issue, what better way to represent than our very own Senior Designer, Cori Dyer's personal home.
Working with SLHL was nothing but a pleasure, from the photographers to the writer and editors, each person took great care in presenting Cori's home in the truest of light.  Beautiful and comfortable, colorful and balanced.  I hope you take a moment to read her philosophy on adding color into one's space and her background behind her use of color in her own home.  Truly inspiring…
Take me to the magic in SLHL Magazine!
See more of Cori Dyer's Personal Home Tour on our Blog!
Do you know someone who needs some color in their lives and in their homes?  Send them our way!  We would love to help!
The following two tabs change content below.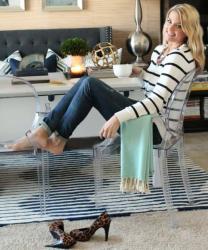 I have spent 10+ years in upper management of the Fashion and Interior Design Industry. With a passion in marketing, merchandising and design, my diverse background has led me into designing and creating this Interior Design Firm. With my education and experience in the industry, I am able to support my design staff and you as the client through the design and special order process to ensure the best possible experience. I am passionate about my people, my design staff and our clients. It is my personal mission to provide a fun and interactive environment and I will do my best to uphold your personal standards for excellence.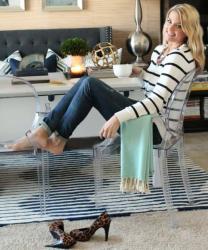 Latest posts by Sara Luigs (see all)